Brother E Train Booking Information
Bio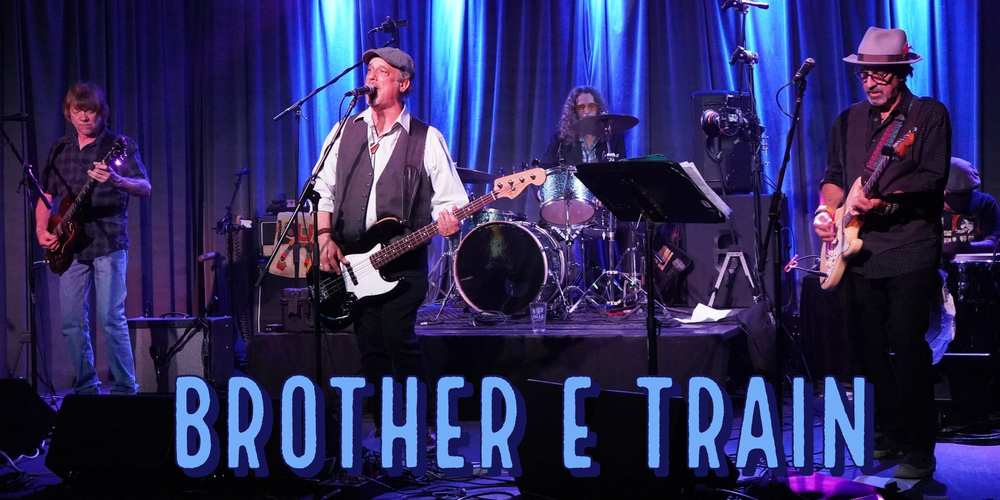 "A Dire Straits feel...I like it." -Patrick Osborn KLBJ Austin
Eric Leikam steps out on his own with his all-star Austin rock band Brother E Train. 
The sound of Brother E Train has been likened to Dire Straits meets The Rolling Stones. The vocals of singer/songwriter and bassist Eric Leikam (Shelly Knight Band, Steelbeam, Sharon Bourbonnais) have been compared to Robbie Robertson. Brother E Train features guitar greats Kyle Judd (Shelley King, Deann Rene, Hourglass) and Albert Besteiro (Del Castillo, Joe "King" Carrasco, Border Soul). Rounding out the lineup is drummer extraordinaire Grady Humble (Blues Posse, Hot Like Love, English Muffin Divers). 
Brother E Train has a residency at The BARn Austin in Sunset Valley and plays frequently at Planet Rock Vodka Distillery by Lake Travis. The band is planning to record a debut release with longtime producer Jason Richards at Clockright Studio.
Appearances can be deceiving - who hasn't at some point met someone and formed an opinion before being surprised by what that person is really like? Case in point for Austin-based artist Eric Leikam. Behind those sad hound dog eyes and laconic wit beats the heart of a man with a passion for music and an indefatigable work ethic.   
And that voice - a deep, smooth, whiskey--honey flavored baritone, reminiscent of the great Robbie Robertson.  
Eric is an Austin-based singer and songwriter whose music has been enjoyed for many years as a part of popular bands like the Rockin' Gospel Project that plays regularly at the legendary Maria's Taco Xpress Hippie Church, Shelly Knight Band and Steelbeam. He has released his long-awaited solo debut EP "Don't Pass Me By" in 2018. The five songs on the EP have Eric on guitar, bass, drums, synth and vocals. It also features Kyle Judd on guitars and vocals, Sharon Bourbonnais on keys and vocals, Jorge De Armas on percussion and Shelly Knight on vocals. Jason Richards produced it at Clockright Studio in Austin throughout 2018. 
Eric is planning a follow-up album and booking shows.  He wants to build and expand his fan base. He has  played the Pueblos Blancos Music Festival in Spain with Sharon Bourbonnais' trio.  He reports news daily for a major media corporation and publishes a podcast called "Live Music Capital." He's an occasional actor and voice talent who is featured in DC Universe Online, commercials and films.
--Pam Cody (South-Texas based writer and journalist)
Stage plot and input list