"A level-headed but Rock 'n Roll view of the world."
— Alex O'Neal KKMJ Austin
"One of the great Texas songwriters."
— Lucky Boyd MyTexasMusic
"Leikam? We love him!"
— Everybody. All the time.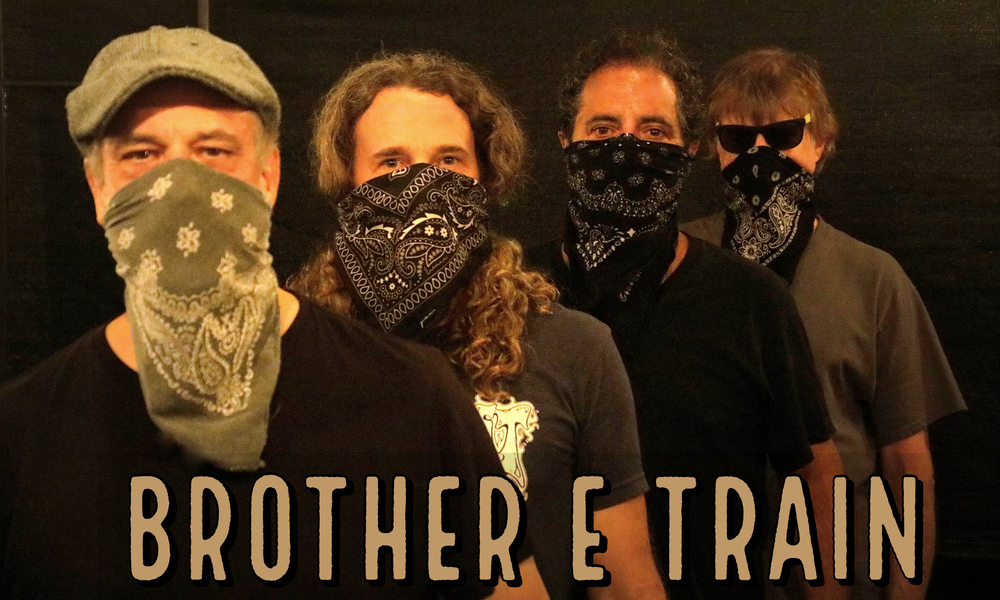 Eric Leikam steps out on his own with his all-star Austin rock band Brother E Train. 
The sound of Brother E Train has been likened to Dire Straits meets The Rolling Stones. Besides Mark Knopfler, the vocals of singer/songwriter and bassist Eric Leikam (Shelly Knight Band, Steelbeam, Sharon Bourbonnais) have been compared to Robbie Robertson. Brother E Train features guitar greats Kyle Judd (Shelley King, Deann Renee, Hourglass) and Albert Besteiro (Del Castillo, Joe "King" Carrasco, Border Soul). Rounding out the lineup is drummer extraordinaire Grady Humble (Blues Posse, Hot Like Love, English Muffin Divers). The band is frequently joined by Jorge De Armas (Latin Dukes, Groovin' River).
Brother E Train has a residency at The BARn Austin in Sunset Valley and plays frequently at Planet Rock Vodka Distillery by Lake Travis as well as the One2One Bar Austin. The band is hard at word on  a debut release with longtime producer Jason Richards at Clockright Studio. Shows are being booked now. Please contact for info and availability.
Who Is Eric Leikam?
Appearances can be deceiving - who hasn't at some point met someone and formed an opinion before being surprised by what that person is really like? Case in point for Austin-based artist Eric Leikam. Behind those sad hound dog eyes and laconic wit beats the heart of a man with a passion for music and an indefatigable work ethic. 
And that voice - a deep, smooth, whiskey--honey flavored baritone, reminiscent of the great Robbie Robertson. 
That tireless drive is what fuels Eric's creativity and performances. On a recent trip to Spain to perform at the Pueblos Blancos Music Festival, Eric and his band mates, Sharon  Bourbonnais and Grady Humble, navigated the steep streets of Montejaque back to their lodgings late one September night. It had been a long day of walking, carrying their gear, traveling to their performance site, playing until the wee hours, then the long bus ride back home. But instead of kicking back, relaxing, and enjoying the success of the day, the trio got out their instruments and proceeded to jam and hash out songs until 4am. Always striving to be better, Eric's professionalism and dedication to his craft is inspiring. 
Leikam has worn many hats over the course of his career: singer, songwriter, author, actor, and voice talent. His debut 2018 solo EP, "Don't Pass Me By," is an evocative mix of music, pensive and heartfelt, with an alluring blend of slight melancholy tinged with an underlying sweetness and optimism. Eric is a well-known performer in and around Austin, sharing the stage with other local talent such as Sharon Bourbonnais, the Rockin' Gospel Project, Shelly Knight, and Steelbeam. He is a gifted multi-instrumentalist, proficient on bass, guitar, drums, and keyboards. 
When not making music Eric works as an Austin-based reporter for WOAI San Antonio and iHeart Radio.
 Pamela Cody is a South Texas based  freelance writer, world traveler and music fan